Audubon is a community of people: children, adults and elders, who believe that a
healthy environment is essential to the well-being of all life on earth.
To our members, supporters and volunteers – thank you for sustaining Audubon and helping us to be
a catalyst for for helping San Miguel secure a sustainable future.
If you would like to take a more active role in Audubon, please consider becoming a volunteer.
Stella Nilsen
Advisory
Stella is a leader with our Amigos de la Presa program, leading kayak outings and organizing shoreline clean ups.  In her advisory position. she contributes to strategic planning and program development and volunteers her time with our Ninos y Naturaleza and Save Our Trees programs and  gardens at Parque Juarez and our Save our Trees program.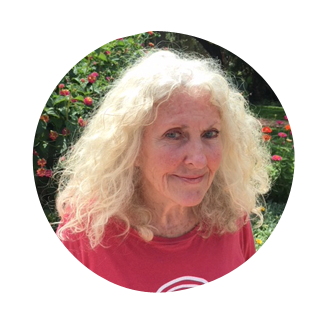 Ellen Schultz
Wildlife Care Specialist
Ellen has been caring for wildlife since 1998, working at wildlife sanctuaries and nature centers in the United States and Australia. She is now working with us in helping prevent the pain and suffering of wildlife.
Irais Andrade was born in Querétaro city but raised in San Miguel de Allende, Guanajuato where her heart belongs. She is an Industrial Engineer, working for a local company that manufactures auto parts for international clients, and is a part of the maintenance team. Irais enjoys learning new things and face new challenges so she enjoys the tasks of this demanding job.
Irais really enjoys nature and animals and one of her favorite pastimes is to walk along the beautiful streets of San Miguel. As an engineer, she loves numbers and math too, which particularly suits her for the role of Audubon treasurer. As a personal goal, she has always wanted to be part of an association to help others, and she thinks Audubon was a perfect opportunity to use some of her skills in support of this amazing team that helps keep our ecosystem safe.
As her work schedule becomes more flexible, she would like to participate in all the events that Audubon does to create the awareness of the care of our planet, especially with children (the future of our society).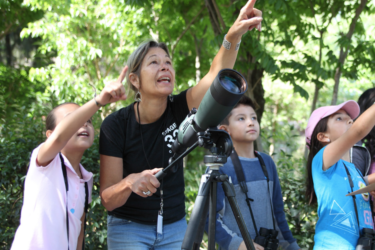 April Gaydos moved to San Miguel de Allende in 2010 and joined the Audubon Board of Directors soon thereafter. She has served as its president since 2014. April brings her background in community development and environmental communication and education to the Audubon Board, along with her experiences as a small business owner.
Before moving to San Miguel, April lived in Palm Springs, CA, where she served on the Sustainability Commission and as president of her neighborhood organization. During this time she helped establish a volunteer group that successfully advocated for a trail and linear park alongside a neglected creek and was deeply involved in a campaign that led to the preservation of several hundred acres of land within the city's iconic landmark, Chino Canyon.  These experiences helped her understand the importance of citizen involvement in shaping a city.
For most of her life April lived in Portland, Oregon. Growing up around rivers, forests and mountains instilled in her a life-long love for nature and wildlife. She believes that when you love something, you want to care for it. Helping children and adults form caring connections with nature through recreation, education and environmental service is the vision she brought to Audubon, resulting in the development of Audubon's Niños y Naturaleza and Nature in the City programs, which includes the Audubon pollinator garden at Parque Juarez.
Linda Lane González is one of the best-known, most accomplished experts in the field of Multicultural marketing in the U.S. today, recognized for relentlessly leading her Fortune 500 and Blue-Chip clients to achieving record-breaking growth for over 25 years. She volunteers with several national and regional organizations  dedicated to championing diversity and inclusion.
Linda is Past Chair and Board member of the Culture Marketing Council; a founding member of AIMM (Alliance for Inclusiveness in Multicultural Marketing) and is currently Program Director of The Conference Board's Multicultural Marketing Council and Chapter Chair of South Florida's Women Presidents Organization.
Linda is a host on the popular Revolucion podcast, a frequent commentator on Multicultural, Diversity, Women's Issues and Pop Culture on CNN networks, Japan's NPK, and NPR as well as a guest contributor to numerous national and international media including NBC, The Hill, the Financial Times, BusinessWeek, Bloomberg, and many others.
Her client experience reads like a Who's Who of the world's leading brands and includes, to name a few, Verizon, Amazon, HBO, Michelin, Novartis, Sparkling Ice, Caterpillar, and Oster among many others.
Linda grew up between San Antonio, TX and Guanajuato, Mexico and later as an adult in Mexico City.  In her free time, Linda enjoys running, kayaking, paddle boarding and hiking with her family and is always on the lookout for adventure.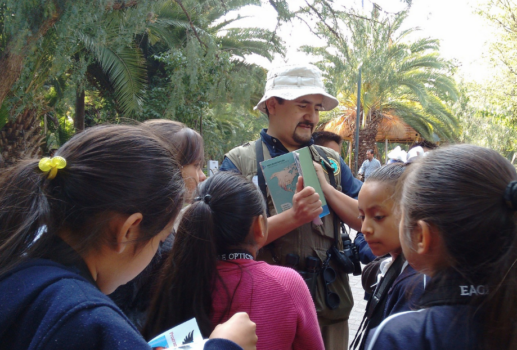 Rodrigo Lopez is passionate about nature, Mexican culture, fine folk art, photography and children's education. He has been a member of the Audubon Board of Directors for nearly 6 years and is especially proud of its Niños y Naturaleza program and work in promoting habitat conservation.
Rodrigo brings many skills and aptitudes to the Audubon board. He is the owner of Travelian Tours, a sustainable small group tour company based in San Miguel de Allende, which leads birding adventures all over central and southern Mexico. Rodrigo is on a mission to let the people know that Mexico is a mega-diverse country that holds more than 10% of all the birds of the world and helping Mexico stand out in the world map of birding destinations.
Before moving to San Miguel he gained 10 years of experience in Corporate Sales and Corporate/Client Problem-solving with Telmex.
Geoff Nilsen grew up in "The Great Northwest", living in Seattle and Portland before attending Whitman College in the state of Washington where he majored in biology. After a post college backpacking adventure through Europe, he embarked on a second degree in commercial photography at Brooks Institute in Santa Barbara, California. He then apprenticed in New York, ultimately opening a studio in Soho. Here Geoff honed his skills as a commercial photographer before returning west to San Francisco in 1989. During the next 30 years in California, Geoff collaborated on many commercial ad campaigns specializing in product work with an emphasis in food and beverage photography. After a successful four-decade career, Geoff and his wife, Stella, retired and moved to San Miguel de Allende, Mexico.
In San Miguel, Geoff and Stella were quick to participate in outdoor activities such as the local hiking club and Amigos de la Presa, the local kayaking group. Due to Amigos affiliation with Audubon de México, Geoff then was able to see a greater use for his skills, combining his interest in environmental issues with a creative background. Now he is documenting many of the Audubon events such as school programs, shoreline cleanups and birding events to provide current imagery for the Audubon website and newsletters.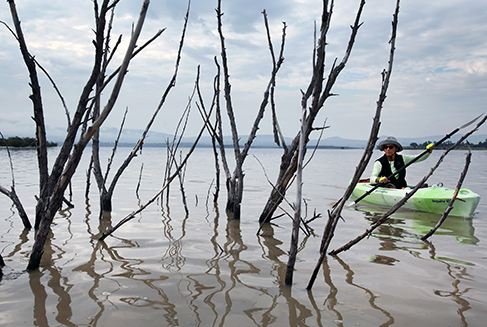 Stella Nilsen grew up in California and led a professional life in the advertising industry, leading her to New York City before returning to California and the San Francisco Bay Area.
She has always loved the outdoors and after retiring and moving to San Miguel de Allende she enjoys spending time hiking in Pichacho mountains and kayaking and skulling on the Presa Allende.  She loves traveling and exploring Mexico, and recently became involved in a tequila enterpirse in the town of Tequila, Jalisco.
Ellen Schultz has been caring for wildlife since 1998, working at wildlife sanctuaries and nature centers in the United States, and while living in Australia, earning a degree in veterinary nursing and working for the foremost bird veterinarian in Australia.
She has dedicated much of her life to helping prevent the pain and suffering of wildlife and helping youth develop connections with wildlife and nature to build their respect and appreciation for all of life.
Please contact us through email or                    FB messenger with your questions!
sign up for our newsletter
Our monthly newsletter will keep you up to date on our scheduled events, our work, and features monthly nature-related articles.