Together we make a difference
Your Membership Gives Us Wings to Fly
As a member you are an essential part of the Audubon de Mexico team, supporting  conservation, education and advocacy efforts in San Miguel de Allende. Together we can protect and enhance the natural world we all love, for the countless ways it enriches our lives and for the sake of nature itself.
Scroll down the page to see the benefits of becoming a member, and the donation and payment options available to you.   We're here to answer any membership questions you might have!  audubonadmon@gmail.com 
Volunteer to Make a Difference!
If you are seeking a rewarding volunteer experience and have an interest in bird and wildlife, children's education, gardening for nature, the environment, outdoor adventures and sustainable practices, join us.
Volunteers make our world go round!
Please contact us via email at audubondemexico@gmail.com to see how you can get involved!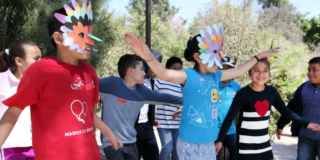 Annual Membership Benefits
For Donations of US $50 or more…

Free monthly birdwalk admission for you and a companion;
30% discount on kayak rentals for you and a companion;
Members-only discounts on special events and outings;
Early notice of special events.
Your membership makes a difference in our community.
To Join or Renew
Membership benefits begin at a $50 contribution, but if you can give more we can do more!
PAYPAL
Click on the PayPal button below to make your membership donation through credit card or PayPal. Select the amount you wish to pay on the PayPal site.
SAN MIGUEL COMMUNITY FOUNDATION
SMCF will provide you with a U.S. charitable giving receipt for donations to Audubon of  $250 USD and over.  To make your donation visit their website:  San Miguel Community Foundation
WIRE TRANSFER
Please get in touch with us via email to receive wire transfer information.
CASH or CHECKS
We can accept checks or cash in pesos and U.S. dollars.*
Please make checks payable to Sociedad Audubon de Mexico, A.C. and write
Audubon membership in the memo line. 
*  Our bank requires that U.S. checks be no less than $50 and no greater than $1000.  For contributions greater than $1000, please contact us at audubondemexico@gmail.com
HAND DELIVER
to any La Conexión office.  Please write Audubon de Mexico, la Conexión 578 on your envelope and ask for a receipt. Note, when leaving cash it is best to deliver to Box 578  La Conexión, Calzada de la Aurora #48A Loc 3.  Map
You can also deliver in person at our monthly birdwalks, every Thursday between 9:30 and 11 am at our Parque Juarez Pollinator Garden or any special event.
Or email us and we can arrange a time to receive your donation.
MAIL   
Mail your check to: Audubon de Mexico,
PMB 578, 220 N. Zapata Hwy. #11,
Laredo, TX  78043-4464
Our Commitment to our Members
HEALTHY HABITATS.  We work as your advocate with government on quality of life issues such as water and land use polices, and promote and improve wildlife habitats and places for people to encounter and enjoy nature.
COMMUNITY. We hike, paddle, work, and socialize together. We lead monthly local bird walks, organize outings to explore nature and culture close to our San Miguel doorstep, and host workshops and special events – for personal enrichment of our members and to build a sense of community.
INTEGRITY. We are a respected conservation organization in the region. We work hard to live up to our mission and to be responsible financial stewards.  We serve our community in ways that support our local economy and model sustainable practices.
Please contact us through email or                    FB messenger with your questions!
sign up for our newsletter
Our monthly newsletter will keep you up to date on our scheduled events, our work, and features monthly nature-related articles.