Our birding guides are experts in spotting and identifying our local birds and happy to share their passion and experience with you either during one of our monthly birdwalks or by taking you into the field on a private birdwalk.
Norman Besman
Norman has been a birder since spending the summer of 1972 in the Vermont countryside, and spent his last dozen years in Seattle watching birds out his law office window.
After moving to San Miguel in 2009, he quickly became active both in Audubon and El Charco, guiding birdwalks and tours for two of San Miguel's most important environmental organizations. Norman is also a frequent guide with Audubon's eco-travel partner Travelian Tours which depart from San Miguel to intriguing places throughout Mexico. Viva las Aves!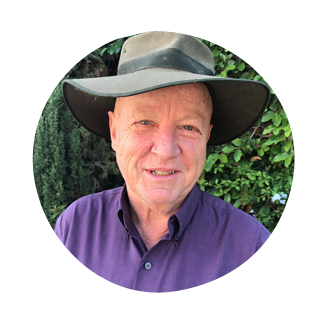 Michael Burns
Coming from the land down under where birdsong began, unlike the kangaroos and koalas who stayed put, Michael followed the songbirds and parrots who had radiated to the rest of the world. Living in California, with his birding funded by consulting for Silicon Valley technology companies, he have birded in many countries in the Americas, Europe and Asia.
Though recently new to SMA, Mexico is no stranger to Michael, having birded habitats from Sonora to Quintana Roo. And since his first love was plants growing in a dry environment, recreating those landscapes with Agave, Acacia, Cacti, Euphorbia and Salvia amongst others in northern California, he feels it's great to be living once again in their backyard.
"Now that we know that birds possess forms of intelligence that rival those of primates and even humans, and the 'birdbrain' put-down says more about us than about them, I hope you get to see/hear the genius and beauty of birds in El Charco and elsewhere in SMA with us."
Bob Graham
Bob's interest in nature began early, having summers canoeing through the Algonquin and Temagami regions of Ontario. He also has a keen interest in photography, which began when his father gave him his first SLR camera, which he learned to use while touring Europe. The slides from this trip led to the development of the first of many slide presentations.
After obtaining a degree in Biology, Bob combined his interest in nature and nature photography, when he joined the staff of Point Pelee National Park (one of Canada's premier birding hotspots) first as the Audio Visual Specialist and later the Senior Park Interpreter.
On retirement, Bob and wife Cathy came to San Miguel de Allende, where Bob soon joined Audubon de México using his some 40 years birding experience to assist in leading birdwalks and trips to the Monarch Butterflies overwintering sites as well as giving illustrated lectures on the fascinating life and migration of these beautiful, fragile creatures.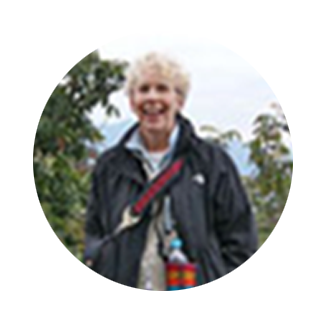 Signe Hammer
Signe leads Audubon Birdwalks during the winter and springs months. The rest of the year, she lives in NYC where she got her start birding in Central Park in 1996, when she began following the famous Red-tailed Hawk Pale Male and his offspring. That led to a fascination with the resident songbirds and the many migrants that pass through the city's parks, including Jamaica Bay Wildlife Refuge.
She is also a published writer and has been an editor at a Hearst magazine, the Atlantic Monthly Press and Harper & Row.

Rodrigo Lopez
Rodrigo is an enthusiastic birdwatcher and photographer. His love of Mexico is shared daily on Audubon's birdwalks and in the outstanding in-depth tours he develops and shares with travelers through his company, Travelian Eco Tours.
In 2010, after 10 years of experience in Corporate Sales and Corporate/Client Problem-solving with Telmex, he left Mexico City behind and moved to San Miguel de Allende to start his new business now known as Travelian Eco Tours.
He holds degrees in Business Administration from the prestigious Instituto Politecnico Nacional in Mexico City, and Creative Marketing from Texas A & M (Mexico City Program). He currently serves as Secretary on the Audubon Board, and is actively involved with Audubon's Birding Committee.
Luke Rich
Luke has been birding for 40 years in various parts of the world; Australia, South Asia, Eastern Europe and North America. While residing on the Niagara River near Niagara Falls he kept a 10-year record of first and last sightings of species all of which is recorded on ebird. Luke has always participated in the various bird counting events, Christmas, Great Backyard Bird Count, Feeder Watch, etc.
Since moving to San Miguel Luke been an active part of Audubon de México helping to lead bird walks in El Charco del Ingenio, the botanical garden, and the monthly Audubon bird walks.
Luke's goal is to persuade Cornel Ornithology and US Audubon to add Mexico to the various citizen participant bird counting and tracking events like Feeder Watch and Great Backyard Bird Count.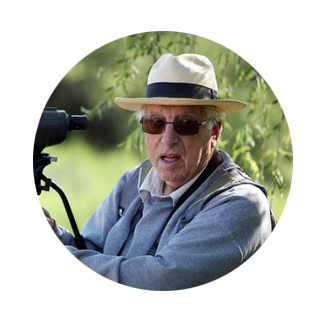 Mike Wheatcroft
Mike has been fascinated with birds ever since he found out that his mother was terrified of them!
He has birded all over the world including Antarctica and the sub-Antarctic islands, Australia, the Brazilian Amazon, and Pantanal, and many of the Caribbean Islands. Before Mike moved to San Miguel in 2010, he lived in Texas near the Aransas Wildlife Refuge, winter home of Whooping Cranes. He shared his own property with about forty Black Crowned Night Herons.
Please contact us through email or                    FB messenger with your questions!
sign up for our newsletter
Our monthly newsletter will keep you up to date on our scheduled events, our work, and features monthly nature-related articles.