For a half a century Audubon de México has worked in the San Miguel de Allende region to
promote appreciation and protection of birds, their habitats, and
the essential natural resources upon which all life depends.
our beginnings
Founded in 1967 by Lillian Birkenstein, an avid birdwatcher, researcher, and conservationist, Audubon began by teaching local school children about birds and leading birdwatching trips throughout Mexico. Due to her meticulous research and significant knowledge of the birds of Mexico she was named to the Mexico Academy of Science, the only foreign woman so honored up to that time.
Audubon continues to build upon this legacy of appreciation, conservation and environmental stewardship that began with Lillian. We have developed and/or funded innovative projects to improve habitat and water resources; published books and articles to promote understanding and appreciation of local birds and other wildlife; created manuals, videos, and training programs on river restoration and sand and gravel excavation; and supported environmental education in local schools and for the general public.
Audubon has assisted in the development of other vital ecological organizations in San Miguel, such as El Charco del Ingenio, Save the Laja, and Observatorio Ciudadano del Agua y Saneamiento (OCAS), all of which we continue to work closely with to address our common goals.  We also helped to launch Travelian, a privately owned sustainable travel company based in San Miguel de Allende.
…and today
In 2014 we developed and launched our Niños y Naturaleza program to connect local children with nature through outdoor experiences and stewardship activities. This same year we started a garden for pollinators at Parque Juarez, as part of our Nature in the City program.  In 2016, Amigos de la Presa, became a part of our organization directing its efforts toward the appreciation, protection and conservation of water in our municipality. 
As we move forward, we will continue to passionately pursue a healthy environment for all living things and the transition to a sustainable community, in honor of the work of those who came before us — and as a legacy to future generations.
"We do not need magic to change the world, we carry all the power we need inside ourselves already; we have the power to imagine better."
San Miguel de Allende is a beautiful and culturally rich place to live and visit. People are attracted here because of the climate, colonial setting and the wonderful diversity of people.
In recent years, San Miguel has become a very desirable area for people to move and vacation, and growth and urban and suburban development are taking place at a rapid rate.
Our region is under ever-increasing environmental stress, and therefore risk, complicated by the unforeseen consequences of climate change. As a result there is a great need for action-oriented environmental programs in the San Miguel de Allende municipality that:
Effectively address threats before they cause irreparable damage to our environment, finite natural resources, and quality of life;
Conserve and improve the condition of areas of great ecological importance or of extraordinary natural value;
Conserve finite and unique natural resources for the current and future generations and assuring equitable distribution of these resources to all sectors of society.
Create and implement environmental education programs that build awareness, encourage sustainable behaviors, and teach people how to become active caretakers of their environment.
Adopt and implement sustainable development goals and policies.
THE ROLE
OF PEOPLE
We cannot overstate the value of people. Within us lies the power of transformation. As individuals and as a community we have the power to make a difference.
We can transform scarcity to abundance, find solutions to our climate and water challenges, reduce the gap between wealth and poverty, create greater economic security, and forge our path to a sustainable future.
When people connect with birds and the elements of nature, we come to better understand our 
interdependence with the natural world and our important role as environmental caretakers. By caring for our environment, we are caring for ourselves, one another, and the generations that follow. We are expressing our desire for quality of life, for good health, economic security, and emotional enrichment. We are demonstrating our care and our gratitude for the beauty and wonder of the natural world and honoring the right to life of all living things.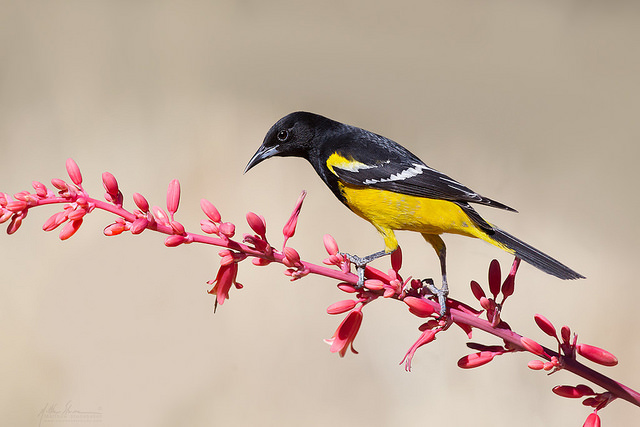 Bird populations are in alarming decline. Of the 1154 species of North American birds, 432 species – or more than one-third of our birds are in trouble due to habitat loss, pesticide use, and other troubling human impacts. Globally, one in eight of all bird species are at risk of extinction without significant conservation actions to reverse declines and reduce threats. The effects of climate are just beginning to be studied, but there is no doubt that a changing climate will create further stress on birds and their ability to survive.
Audubon started as a bird-focused organization and we remain true to our roots. Birds perform many "ecological services" that we often undervalue or even fail to recognize: pollinating plants, controlling insects, dispersing seeds, scavenging carcasses and recycling nutrients back into the earth. Through such activities, birds strongly influence the biological function of the ecosystems upon which we all depend.
"Wherever there are birds there is hope"
Address
Calzada de la Aurora #30
San Miguel de Allende
GTO, 37700 México
sign up for our newsletter
Our monthly newsletter will keep you up to date on our scheduled events, our work, and features monthly nature-related articles.