May 19, 2019  Montecillo de Nieto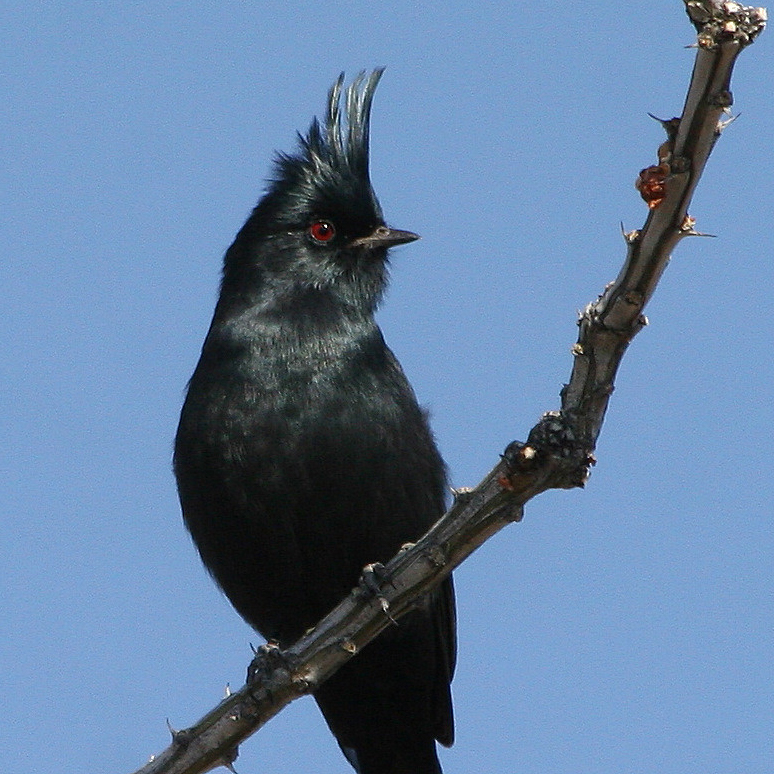 Meet Up:  Meet in front of the Instituto Allende, Ancha de San Antonio #20      Map
Time: 7:45 am.  We depart at 8 am sharp.
Transportation:  We carpool to the site, so if you have a car please bring it!
Admission:  Audubon de México members free,                non-members 200 pesos
Ages: Adults and children 10 and up with parents.
Bring:  Binoculars, camera, water, snack and water.
Wear:  Sturdy shoes, hat, layered clothing.
Contact:  Luke Rich, 152-6793
audubon birdwalk

Join the Audubon bird guides on Sunday, May 19, 7:45am-noon for a great morning outdoors
This Sunday, with leaders Luke Rich and Michael Burns, we'll bird from and around the bridge over the Rio Laja at Montecillo de Nieto, just past the back road into Atontonilco.The river and its banks attract a rich variety of birds. Last year, for the second year in a row we saw a rare beauty: a Blue Mockingbird, as gorgeous as its name suggests. Maybe this year will be the magic three in a row.
Just as handsome are the slim, crested Phainopepla, the Northern Cardinal and the colorful Blue and Black-headed Grosbeaks we found last year. As, in their own way, are the Bronzed and Brown-headed Cowbirds we spotted.  We will likely see our resident Green Kingfisher and all three resident egret species—Snowy, Great and Cattle—as well as our Black Phoebe, a small flycatcher usually found near water.  Our other resident flycatchers are no slouches in the beauty department, either: they include the brilliantly colored Vermilion Flycatcher and the big, flashy Great Kiskadee, whose loud cries of "kiskadee-e-e-e" are unmistakable..
Among the smaller birds we saw last years was a late, lingering (staying on?) warbler, a black-masked Common Yellowthroat, one of the many species of snowbird that winters here. Even smaller is our resident Cinnamon-rumped Seedeater, formerly know as White-collared.
Among the raptors, last year we saw a Crested Caracara and a Turkey Vulture. We might also see a White-tailed Kite.
The walk is open to all birders, beginning and experienced alike. We'll have our Audubon de México bird guide, Birds of San Miguel—with 81 species commonly found in the San Miguel area—for sale.  Our guides carry telescopes so that everyone can see distant birds clearly, and we'll also have a few pairs of binoculars to lend.
Please contact us through email or                    FB messenger with your questions!
sign up for our newsletter
Our monthly newsletter will keep you up to date on our scheduled events, our work, and features monthly nature-related articles.