April 28, 2019  Rancho Jaguar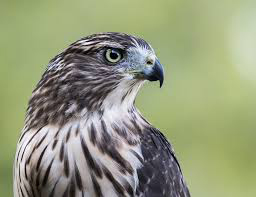 Meet Up:  Meet in front of the Instituto Allende, Ancha de San Antonio #20      Map
Time: 7:45 am.  We depart at 8 am sharp.
Transportation:  We carpool to the site, so if you have a car please bring it!
Admission:  Audubon de México members free,                non-members 200 pesos
Ages: Adults and children 10 and up with parents.
Bring:  Binoculars, camera, water, snack and water.
Wear:  Sturdy shoes, hat, layered clothing.
Contact:  Luke Rich, 152-6793
audubon birdwalk

Join the Audubon bird guides on Sunday, April 28, 7:45am-noon for a great morning outdoors
Because of Easter, our April birdwalk is on the 4th Sunday, the 28th, instead of the third. With leaders Luke Rich and Michael Burns, we'll bird in a beautiful spot along the Rio Laja. Last year at this site, we found both lingering winter visitors and year-around residents, including three of our beautiful oriole species: a Black-backed, related to Bullock's and Baltimore; a Black-vented, which has no wing bars; and a Scott's.
Among the late-staying winter visitors we saw Blue-gray Gnatcatchers, Yellow-rumped Warblers (the western, Audubon's Yellow-rump, with its bright-yellow throat) and both Clay-colored and Lark Sparrows. We also found our resident Chipping Sparrows, back in breeding plumage with their red caps.
The more colorful or dramatic resident birds we saw included a Blue Grosbeak, a Northern Cardinal (relatively uncommon here), Great Kiskadees and our brilliant Vermilion Flycatcher.
Along the river—shallow at this time of year—we found a Great Egret and a Killdeer. Barn Swallows were swooping over land and water, joined by their Northern Rough-winged cousins.
Higher in the skies we spotted two resident raptors, a Crested Caracara and a White-tailed Kite, plus a Common Raven and a lingering winter Coopers Hawk.
The walk is open to all birders, beginning and experienced alike. Wear comfortable, sturdy walking shoes and bring water and a hat. We'll have our Audubon de México bird guide, Birds of San Miguel—with 81 species commonly found in the San Miguel area—for sale. Our guides carry telescopes so that everyone can see distant birds clearly, and we also have a few pairs of binoculars to lend.
Carpooling is essential, so if you have a car, please bring it. Plan to arrive at 7:45, as we leave promptly at 8. You'll be back about noon, with new entries for your life list and new birding friends. Steady rain cancels.
Address
Calzada de la Aurora #30
San Miguel de Allende
GTO, 37700 México
sign up for our newsletter
Our monthly newsletter will keep you up to date on our scheduled events, our work, and features monthly nature-related articles.