On a mission to secure San Miguel's path
to a resilient and sustainable future.
2020 – A year to remember
2020 will be a notable chapter in the history books, for sure. But as difficult as this time has been, we are stronger for it.
Over the past year, we have witnessed the power of individuals to make a collective difference in our local community.  Like trees, sending out nutrients and information to protect the forest, which has allowed them to thrive over 300 million years, people in San Miguel de Allende have responded to threat and hardship by caring for one another.
Distributing food and basic needs in their neighborhood and throughout the municipality, respecting safety protocols to protect one another; stepping up to disseminate information and provide testing; making and distributing face masks… the bravery of front-line healthcare workers, the nimbleness of organizations to meet new circumstances; and the leadership of people in government who responded early and urgently to the need to keep people safe, and so many more daily  acts of care for others and self.
Let's remember 2020 as a historical moment when we demonstrated our resiliency, and, together, enabled our community to withstand the storm.
And when the world begins to open up again, let's build upon our existing resiliency by encouraging more people to see themselves as essential social network participants, by providing them with resources to build their
resiliency skills; defending our natural resources that support the health and welfare of our society and continuing our legacy of giving, not as an act of charity, but as investments in community empowerment, so that no matter what kinds of storms lie ahead our immunity is strong.
We hope 2021 bring you many blessings and that soon everyone will be able to freely breathe and make merry with one another again.
Where there is water, there is life.
September 26, 2020
Despite our historically low level of water in the Presa Allende, the good news is that kayakers are still able to enjoy time on the water and birds are continuing to find it a haven.  
On a recent outing, kayakers spotted over 150 American White Pelicans, a dozen Roseate Spoonbills, five Great Blue Heron, a Woodstork, Egrets and a lone brown pelican.  Brown pelicans are shore birds, that dive straight into the ocean, from as high as 60 feet in the air, to catch their prey.  We hope she will soon find her way to whichever coast she was heading to or be able to adapt to the shallow depths of the Presa. 
Given our drought conditions, we don't know how long these birds will be able to find the Presa a suitable habitat.  Unlike birds, we cannot easily fly off in search of better conditions elsewhere – our resiliency comes from our ability to adapt to changing conditions by taking care of our water and land, and modifying our behaviors and mindsets, so that people and wildlife continue to thrive.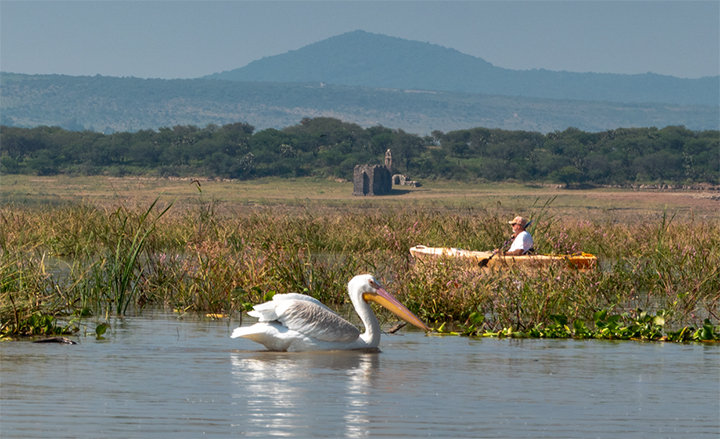 American White Pelicans, one of the largest birds in North America, have established a fairly stable population of 150-200 birds in the Presa over the past few years.  They feed in shallow lakes and wetlands.  Although range maps do not show San Miguel as a year-around habitat for AWPs, we believe that most of these birds do not migrate to northern breeding areas.
Roseate Spoonbills do not show up on range maps as being residents of our area, yet we often see them on the Presa when the water level provides the feeding habitat they require. They wade in very shallow waters and swish their long spoon-shaped bills back and forth in the water, hunting for aquatic insects, small fish and crustaceans. When not feeding, we see them in adjacent trees, most especially along the Rio Laja during years when there is a lot of water held in the Presa and the riparian trees are partially submerged.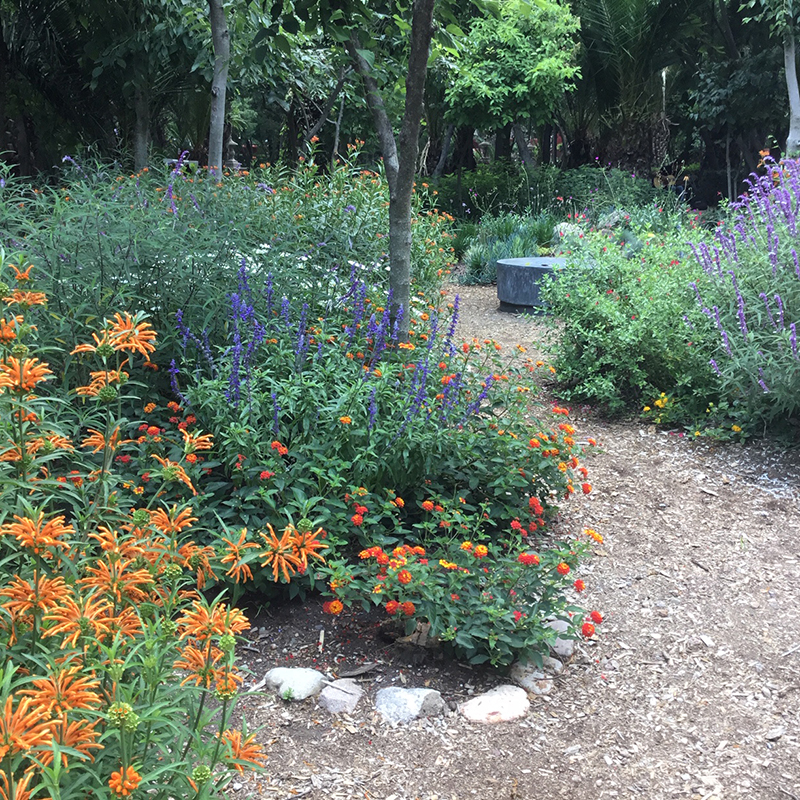 Attract Wildlife to your Garden
Information about plants, planting, resources and other good things to know about making your garden wildlife friendly.
Watch Ecologist Amanda Schnochet
An inspiring Ted Talk about how Amanda found a glimmer hope for the future by studying how bumble bees survive by navigating small urban land patches… and learned that even one passionate gardener can make a positive impact.
ninos y naturaleza program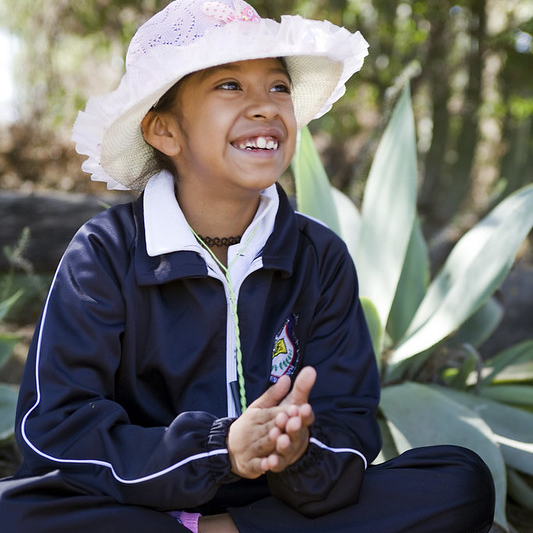 Taking our students outdoors where nature lives, to learn and to engage them in experiences that change their perspective of the world around them.  We hope to get back to this work when it is safe to do so. We are READY and EXCITED  to be with our students again and have made contingency plans for hosting small groups outdoors when (again) it is safe to do so.
VITAMIN N.  Kids who have made positive connections with Nature are happier and healthier and more empathic, mindful and empowered to shape their future. They do better in school, too!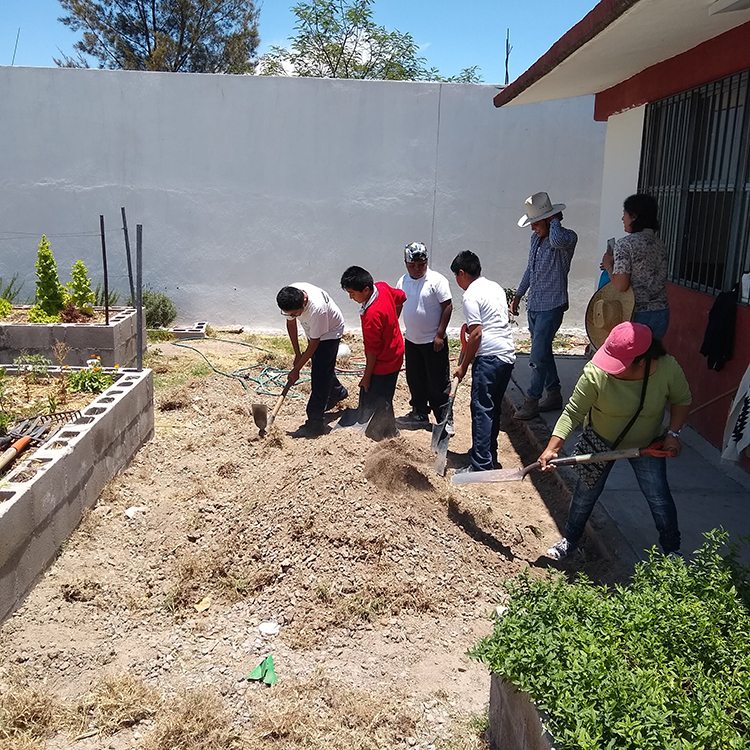 Mexican study shows that children who grow up feeling close to nature are happier and more likely to care for the planet than those who suffer from 'nature deficit disorder'.  Read all about it.
Please watch "The Beginning of Life,"  which explores how connections with nature can help us tackle the greatest challenges facing humanity today and help us lead healthier and more satisfying lives.  Watch now
All Audubon events are postponed until we can safely be together.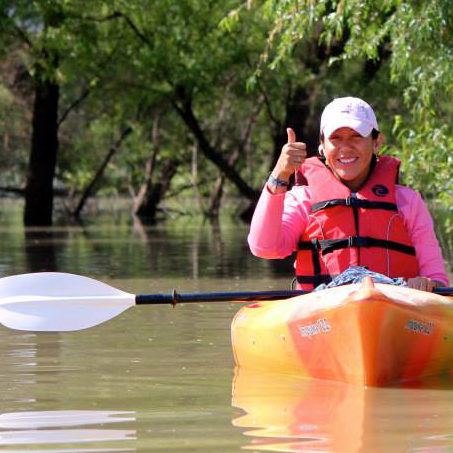 Join Amigos de la Presa volunteers for kayak outings and other water adventures on the Presa Allende several times per month.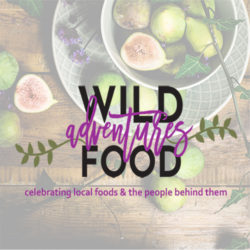 Join us on a future Wild Food Adventure to visit local producers and learn about their craft or enjoy a meal in special settings featuring local foods, chefs and presentations on various topics centered on healthy, sustainable foods.  Proceeds from our Wild Food Adventures support our school garden programs.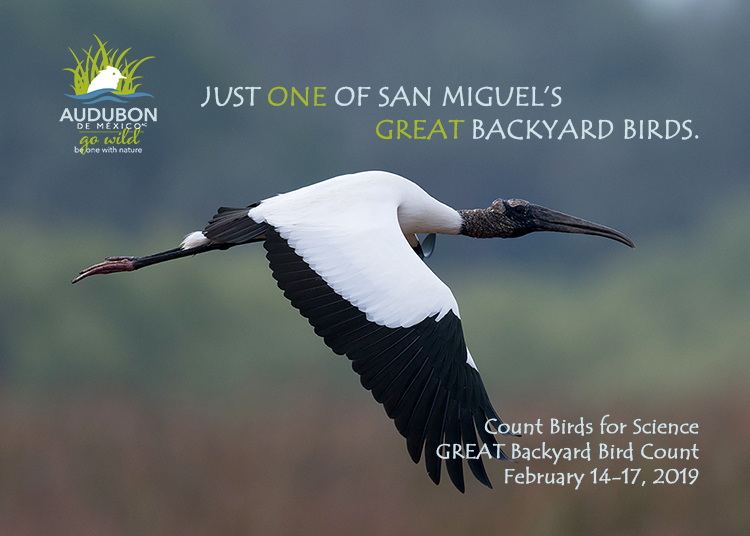 Great Backyard Bird Count Results!
Audubon de Mexico has been participating in the Great Backyard Bird Count each February since 2012.  This year our group counted along a stretch of the Rio Laja near Cieneguita.  650 birds and 52 species were counted, including the most diverse array of raptors we have ever recorded in one location.  A fun day with a great group of people under clear blue skies. 
Thanks to everyone who came out to count!
Take a gander at this ebird article about the impact of counting birds for science and conservation.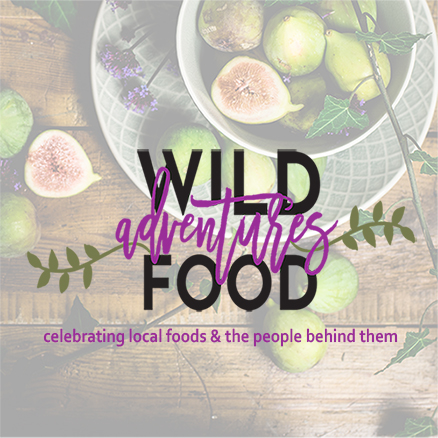 Go Wild over Audubon's Local Food Adventures

We are having so much fun with our Wild Food Adventures! 
July's Summer Harvest Feast took place within the beautiful setting of Casa Adela, located near Atotonilco.  Our SilvestreWild team of chefs created a spectacular meal for guests to savor and remember, with most elements roasted or grilled over an open fire.  Early in the day, Chef Mariano Alvarez, a master at gaucho style, Argentine open fire cooking, built the fire and set out his grills and pans in preparation of the arrival of rest of the team: chefs Donnie Masterton, Greta Ortega and JJ Castaneda.  Each chef prepared two dishes using their skills and fire to bring out the fullest flavors of the ingredients.  The results were amazing. Also amazing was the welcome cocktail made with Santo Cuviso's sublime Bacanora Blanco served with the juice of freshly harvested tuna over ice, a recipe created by Chef Donnie Masterton. 
On June 11th we ventured to  Finca Luna Serena farm for an Olive Fest, which included an informative talk about olives and olive oils, followed by an olive oil tasting and an incredible buffet dinner featuring some form of olives in each and every dish.   Many thanks to Finca Luna Serena owners, Victor Guttierez and Susan Chamberlin for their hospitality.
In April we launched our Wild Food Adventure series at recently opened Fatima 7 roof top restaurant located within the Casa Blanca Hotel.  Many thanks to Chef JJ Castaneda and Chef/owner Donnie Masterton for sumptuous food enjoyed on the fabulous roof-top setting.  Thank you also to Vinedo San Miguel for the incredible selection of scrumptious wines.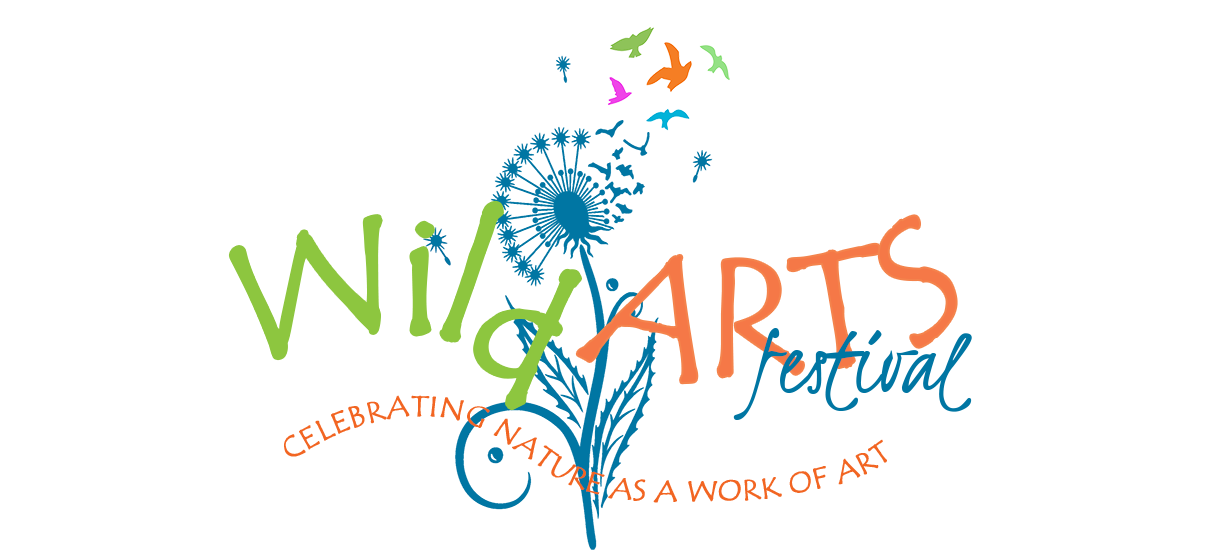 We are no longer publishing our phone number or address because of security concerns.  Please contact us through email or use FB messenger for immediate questions. 
sign up for our newsletter
Our monthly newsletter will keep you up to date on our scheduled events, our work, and features monthly nature-related articles.